Perovskite materials are a class of materials that have a common crystal structure and diverse properties. They can be used for various applications, such as solar cells, light-emitting diodes, lasers, catalysis, and sensing. Perovskite design and discovery involves finding the optimal composition, structure, and morphology of perovskite materials to achieve the desired performance. Machine learning is a powerful tool that can assist perovskite design and discovery by analyzing large amounts of data, extracting useful features, building predictive models, and optimizing solutions.
Nowadays, Perovskite issues are one of the famous fields in scientific research and many groups need an artistic technique or software to illustrate perovskite structures for their papers or conference presentation. In this article, we discuss perovskite design and applicable software.
Software for perovskite design and Illustration
There are three types of illustration techniques for showing perovskite structures:
1) Designing by 2D software
Some software like Adobe Illustrator or Corel Draw are usable for 2D illustration and if the perovskite structures create with this type of software, the outputs are vector-based with high-quality and sharp colors. Usually, scientific illustrators use it for graphical abstracts or article figures, however, it can be applied to journal covers in some structures.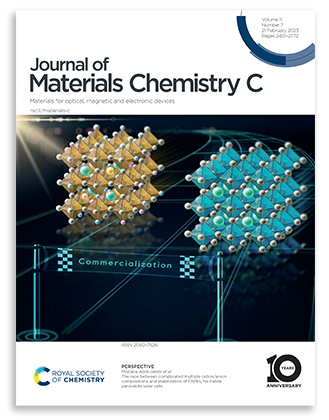 Designing by 2D software
Journal of Materials Chemistry C
21 February 2023, Issue 7
Designed by the Inmywork  Studio team
2) Designing by 3D software
Using 3D software for perovskite design and Illustration is regular because in 3D software we can rotate the complex perovskite structures and render them in an ideal viewpoint. For showing the reflection of light in glassy perovskite structures, using appropriate 3D materials and arranging the angle of light rays is so important.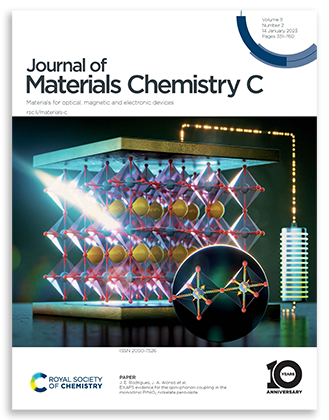 Journal of Materials Chemistry C
14 January 2023, Issue 2
Designed by the Inmywork  Studio team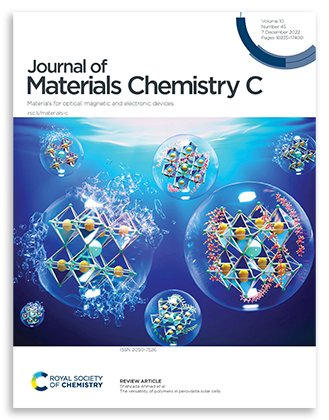 Journal of Materials Chemistry C
07 December 2022, Issue 45
Designed by the Inmywork  Studio team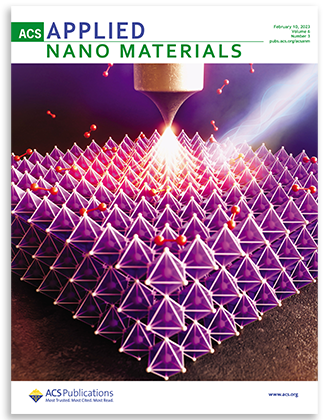 ACS Applied Nano Materials
10 February 2023, Issue 3
Designed by the Inmywork  Studio team
Working with 3D software like Blender, Maya, Cinema 4D and etc. is too difficult, however, on the Inmywork website, we provided readymade perovskite units and you can arrange them together in Adobe Substance 3D Stager easily without needing any knowledge about working with 3D software. This video shows how you can make it.
3) Designing by AI tools
Day by day Artificial intelligence is in progressing and its outputs seem amazing. Right now, there is no professional AI system for perovskite design and Illustration, but in the future, scientists will be able to use AI for showing their idea or research visually.
Order or design of the perovskite structure
Now that you've figured out the answer to the question that how to create a perovskite structure, it is suggested that you go to the free download section of the objects in Inmywork.com, download them, and design your graphical abstract easily. Or, you can register your order in the services section.